The health care needs of family members can be as varied and diverse as the definition of family itself. Providers and other health care personnel can receive training from U of U Health specialists that addresses family planning, pediatrics, as well as men and women's health-specific issues.
This education content looks to connect clinicians with up to date training for all stages of life.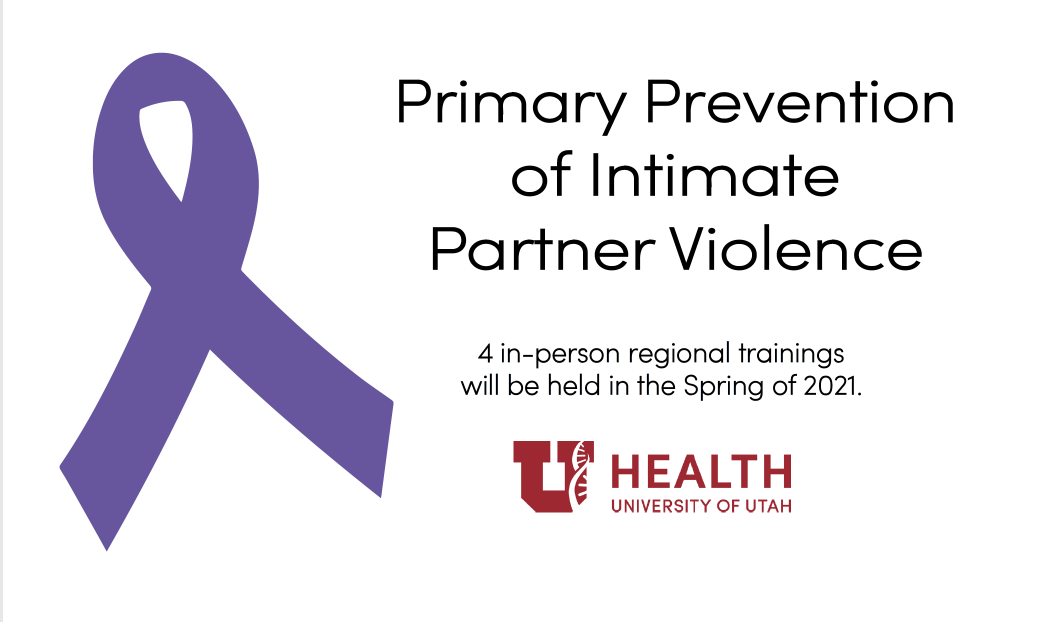 Intimate Partner Violence
Anyone can be a victim of domestic abuse or intimate partner violence.  The goal of the IVP Ed program is to educate and build a coalition of engaged healthcare providers to help put a stop to domestic abuse and intimate partner violence.
The Office of Network Development & Telehealth Education and Trauma Education team have collaborated to bring specialized education programming to train clinical staff and providers to understand, identify, and implement positive community change for the Primary Prevention of Intimate Partner Violence (IPV).