U of U Health MedPic App for Providers — Burn Center, Plastic Surgery, Dermatology
The UofU MedPic App enables providers to easily send HIPAA compliant images to U of U Health teams specializing in burns, plastic surgery, and dermatology for evaluation. The MedPic app is one of the many ways U of U Health is pioneering the use of TeleMedicine to offer expert care to patients wherever they are. The MedPic app for providers offers a channel for provider-to-provider collaboration on transfer and follow-up evaluation for patients in the Mountain West and beyond. Providers can reduce costs, expand specialty care access to patients, and produce better outcomes using the UofU MedPic App.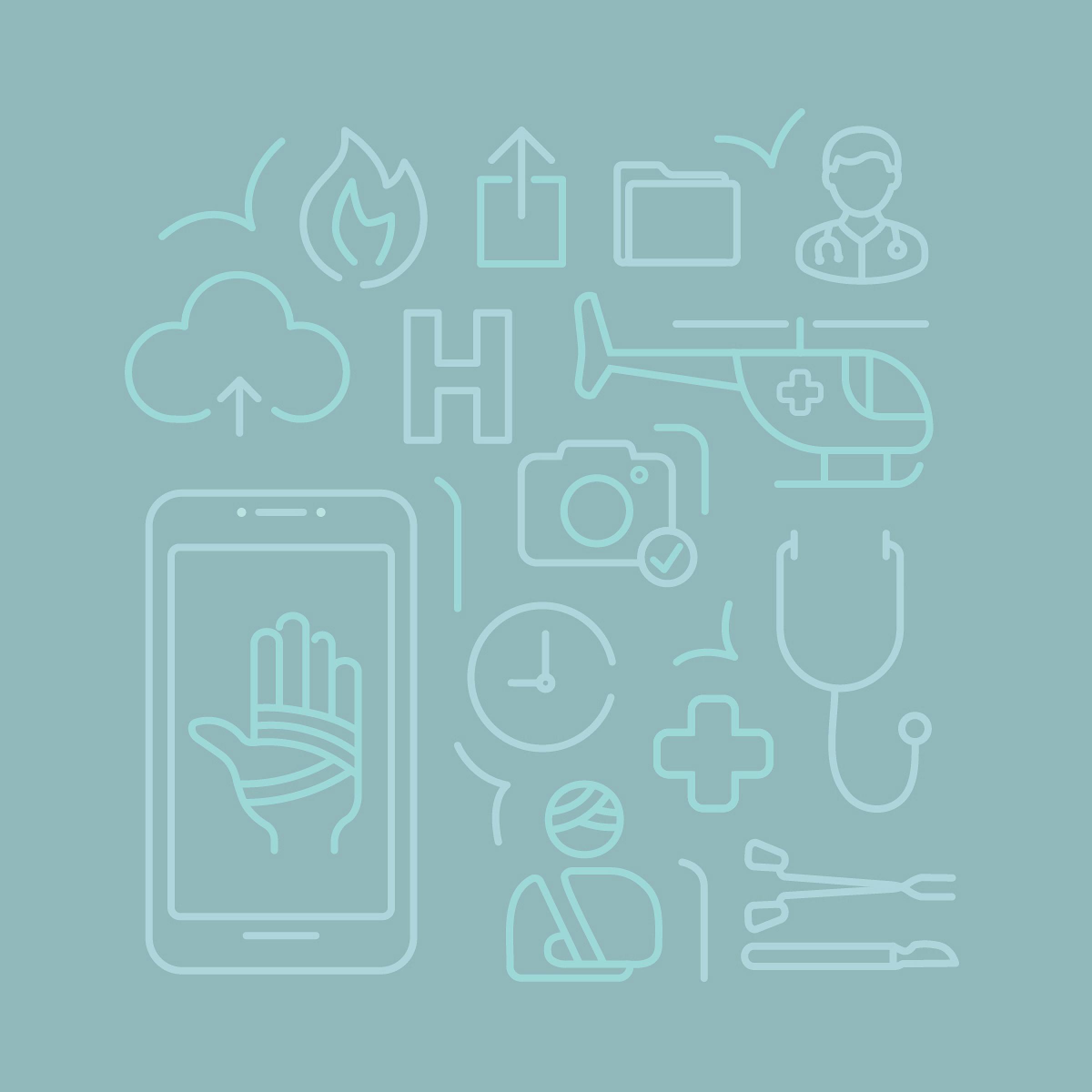 Expanded Services now available through the app include:
The UofU MedPic App enables providers to easily receive top-of-the-line burn care and consultation for patients with burn and cold injuries from the University of Utah Health Burn Center even hundreds of miles away. The Medpic app gives clinical caregivers a direct line to share and collaborate on burn and wound care from anywhere, anytime. As the only academic specialty burn center in the Mountain West, we're using the app to reach patients anywhere emergency burn care is needed.
The MedPic app for Burn Care is HIPAA compliant and does not store patient images on any device. With the Burn MedPic App physicians can:
Share HIPAA compliant photos of patient burns and wounds.

Receive assistance with patient care from any location or setting.

Consult with a burn expert from an ABA verified Burn Center.
Within 30 minutes of submission, you will receive a response from one of our burn experts. We serve the largest geographic area of any burn center in the United States, with over140 staff members delivering the best possible patient outcomes.
The U of U MedPic App Plastic Surgery service was created for providers that are referring patients in which a photo would be helpful to understand the patient's condition.  Conditions may include wounds, extremity reconstruction, hand conditions, delayed breast reconstruction, Mohs reconstruction, etc. The MedPic Plastic Surgery service offers these providers a convenient and timely method to collaborate with the University of Utah Plastic Surgery team; one of our providers will respond within 1 hour of receiving the photo. Referring providers can also call 801-587-9451.
University of Utah Health offers the highest quality care from specialty trained Plastic Surgeons. Besides their high qualifications and training, our surgeons oversee the most complicated cases and have dedicated fields of surgical expertise. We have providers who practice across the Utah Wasatch Front including Farmington, Sugar House, South Jordan, Utah Valley as well as the main University of Utah Hospital and Primary Children's Hospital.
By sending patient photos through the HIPAA compliant app our experts can provide the best treatment options for your patient. This process may even include referral to another provider or service outside of Plastic Surgery.
The MedPic Dermatology service is designed to offer providers assistance with transfer and referral decisions. E.g., "Does this patient look like they have a severe dermatologic condition that necessitates transfer?"
The MedPic app offers a streamlined process for a HIPAA compliant method of communication unlike sending a text or email. U of U Health dermatologists use the app to more efficiently store and secure patient images.
U of U Health dermatology teams use the image app to evaluate serious dermatologic conditions that may require care at a tertiary center. Primary care providers and other physicians are encouraged to use the MePic app to determine if transfer to University of Utah Hospital or Primary Children's Hospital is appropriate.