TeleMedicine Services for Providers & Their Patients
Through the use of secure digital platforms, U of U Health Telehealth is bringing programs ranging from acute patient consultations to education-based outreach to health care providers in Utah, Colorado, Idaho, Montana, and Nevada. We bring world-class health care, clinical expertise, research, and increased access to communities and organizations that wish to partner with U of U Health resources. By offering telehealth services to other quality driven organizations, U of U Health is showing a commitment to collaborative approaches to improving and providing patient care when, where, and how they need it.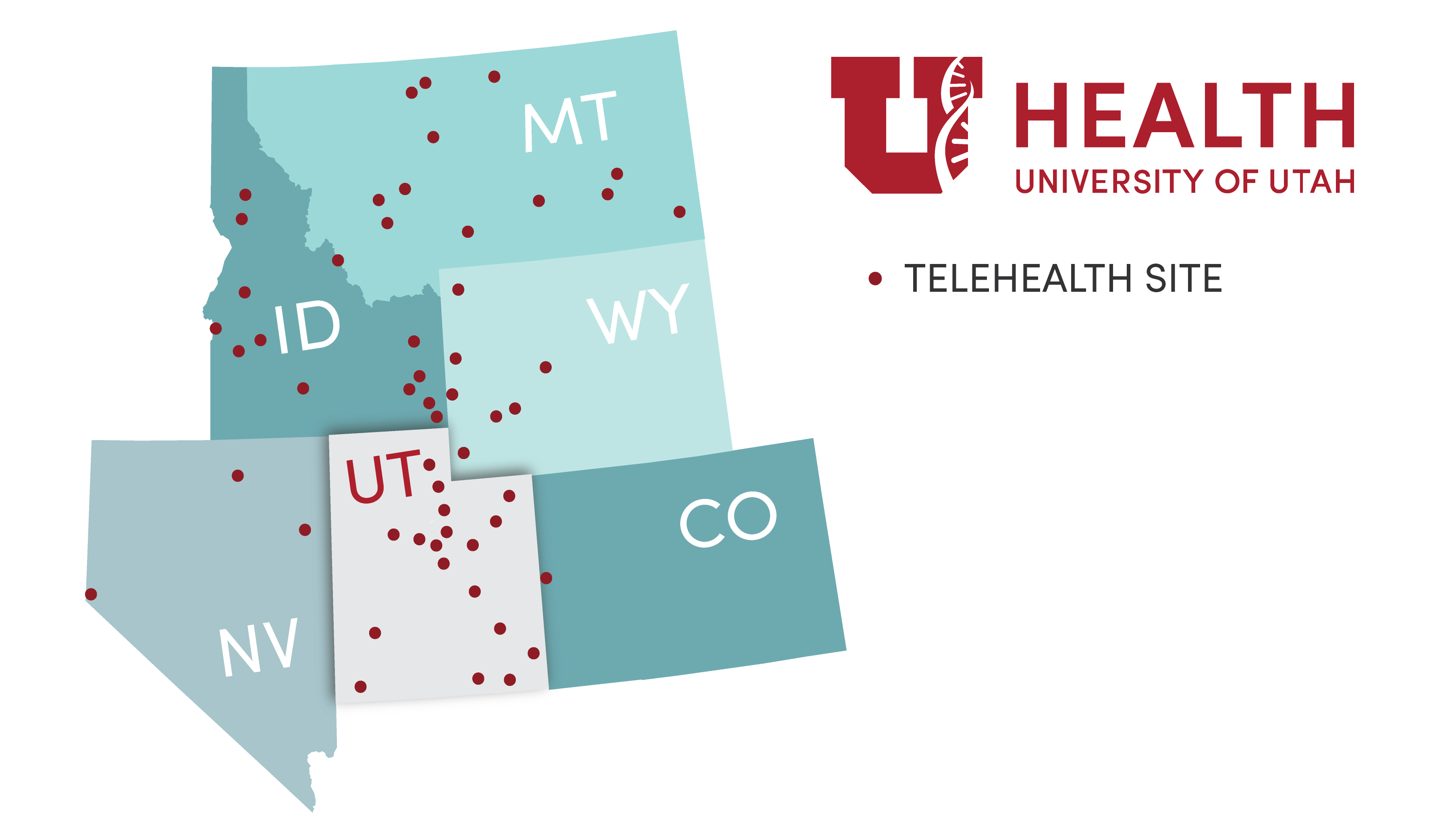 Our mission requires us to have durable and sustainable programs that strengthen our hospital and provider partnerships throughout the region. Physicians and partners use TeleHub stations, Zoom conferences, Telemedicine suites, Apps and more to communicate with U of U Health providers wherever they are seeing patients. Telemedicine allows patients to receive U of U Health's top ranked specialty care without leaving their community or the care of their primary physician. Providers also have the option of referring patients to an at-home Virtual Visit when appropriate.
Telehealth Specialty Care Programs
TeleHealth Operations Support
If your facility already has Acute Care TeleServices, please call our TeleHub number to initiate an emergent consult: 801-213-4983 (24/7).
If you are experiencing technical issues, during your consult, please call our Telemedicine helpline: 801-587-1922 or reference the Telehealth Operations Support Materials.